Hello there,
Since you are here you probably already know that in order to get the most enjoyment out of Dota you need to play it at a high level. The better your allies and opponents, the more challenging and interesting your games will be. Dota's endless possibilities for deep strategy and its competitive nature is why we are in love with this game in the first place. In order to experience this deep strategy, you need to be good at the game yourself.
That's why we decided to create the best hub for high quality educational content
for our community.
Content from established pros:
If you are a competitive Dota geek like me, you probably want to learn from the best. Understandably, most established pros are really busy and don't have
a lot of time to create content. To motivate them to do so, we offer them
a percentage of the sales of any premium content they create with us.
The more involved they are in the process, the higher the percentage
they receive.
Content from semi-pros:
Semi-pros have a different problem - they have immense knowledge about
the game but they need a source of income to keep chasing their dream of
becoming professional players. Our goal is to use this knowledge to create
very high-quality content with them.This will provide them with a revenue
stream that can help them continue on their path and one day,
hopefully, hold the Aegis of Champions themselves.
Community content: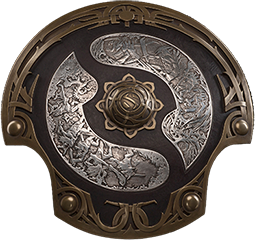 Without doubt there's a lot of great free content created by the community out there. That's why we curate it, share it on our site and sort it by topic and other factors to make all of it easier to find - being at the mercy of Youtube recomendations is something we want to avoid. This way you will always be able to find the best educational content the community has to offer in one place.
Whatever the reason for your desire to improve - to enjoy the game better, to out-play your friends or even to become a pro yourself, I hope you find what you need and you enjoy your stay here!
Yours truly,
the Dotahaven team
Our team
Content
Get in touch
Are you a pro or semi-pro who wants to create content with us?
Do you know great community guides that you think we need to include in our library?
Do you have feedback for us or any questions?
Don't hesitate to get in touch!
Success!
Thank you for getting in touch!
We will be getting back to you shortly.
Have a great day!